Latest
News
Sanam Beach House has its stake in the hill resort, in Wayanad, namely The Lakkidi Village Resort.For those who want to enjoy the Beach and the Hills of Kerala we can give a most enjoyable and comfortable stay in these two facilities. Please visit: www.lakkidivillage.com for more details on the Wayanad resort.
View All
Arakkal
Museum
Back to Attractions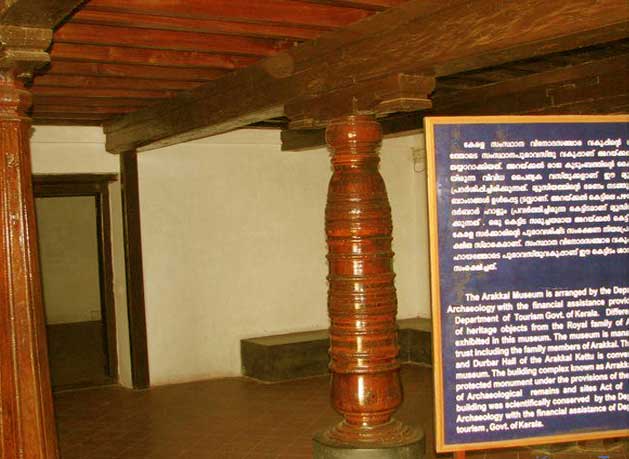 ---
The Arrakkal Museum is dedicated to the Arakkal family, the only Muslim Royal family in Kerala, South India. The museum is actually a section of the Arakkalkettu (Arakkal Palace). The durbar hall section of the palace has been converted into a museum by the Government of Kerala.

Arakkal family was the royal family which ruled Kannur for several centuries. They had family relationship with Kolathiris, the rulers of the neighbouring Chirakkal kingdom. Arakkal family had trade relationship with Arabs and later with Europeans. The islands of Lakshadweep and Maldives were ruled by Arakkal family. The king of Arakkal kingdom was known as Arakkal Raja and the Queen was known as Arakkal Beevi.

Although renovated by the government, the Arakkalkettu is still owned by the Arakkal Family Trust and does not fall under the control of the country's archaeology department, the Archaeological Survey of India. The government had taken a keen interest in preserving the heritage of the Arakkal Family, which had played a prominent role in the history of Malabar. A nominal entry fee is charged by the Arakkal Family Trust from visitors to the museum.

Location: 3 kms from Kannur
Nearest Railway Station: Kannur
Nearest Bus Station: Kannur
Nearest Airport: Kozhikode (120 kms).
Back to Attractions
---