Latest
News
Sanam Beach House has its stake in the hill resort, in Wayanad, namely The Lakkidi Village Resort.For those who want to enjoy the Beach and the Hills of Kerala we can give a most enjoyable and comfortable stay in these two facilities. Please visit: www.lakkidivillage.com for more details on the Wayanad resort.
View All
Parassinikkadavu
Temple
Back to Attractions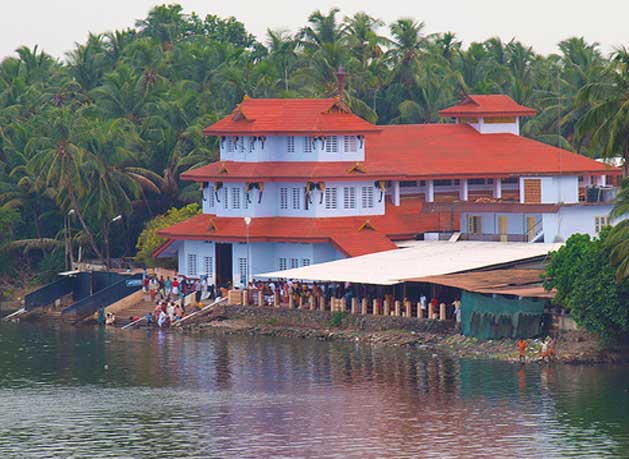 ---
This centre of worship and faith has in store many unique practices and rituals, and the temple architecture itself stands testimony to this aspect. The Parassinikadavu Muthappan (Siva incarnation) Temple on the banks of the Valapatnam River attracts people from all sections of the society; irrespective of religion & caste and promotes the essence of "Vasudaiva Kutumbakam - The whole world is one family."
The origin of the Muthappan temple is connected to the appearance of a child who roamed the region with a string of interesting incidents and later vanished without a trace. The incidents up to the point of his disappearance later made the denizens feel the divine presence of Muthappan (Siva) who immediately erected a place of worship, which today is popularly known as the Parassinikkadavu Muthappan Temple.
The temple is also a popular destination for travelers and pilgrims to savor the charm of Theyyam, a ritual that is performed here on a daily basis. Men adorning masks and costumes with a riot of colours perform this temple art form and it represents conflict between good and evil, with good ultimately emerging victorious.

Location: Parassinikadavu, 20 kms north of Kannur.
Nearest Railway Station: Pappinissery
Nearest major Railway Station: Kannur
Nearest Bus Station: Parassinikadavu
Nearest major Bus Stations: Taliparamba, Kannur
Nearest Airports: Mangalore(100 kms), Kozhikode (140 kms).
Back to Attractions
---